Hey friends, this post may contain affiliate links. As an Amazon Affiliate, I earn a very small percentage from qualifying purchases made via links from this site, at no cost to you. I only recommend products that I love and trust.
You may have seen them on social media…
Gorgeous photos of travelers enjoying a 'floating brunch' at a luxury resort in Bali or Thailand. This was on my mind as I looked at the newly completed pool in our backyard.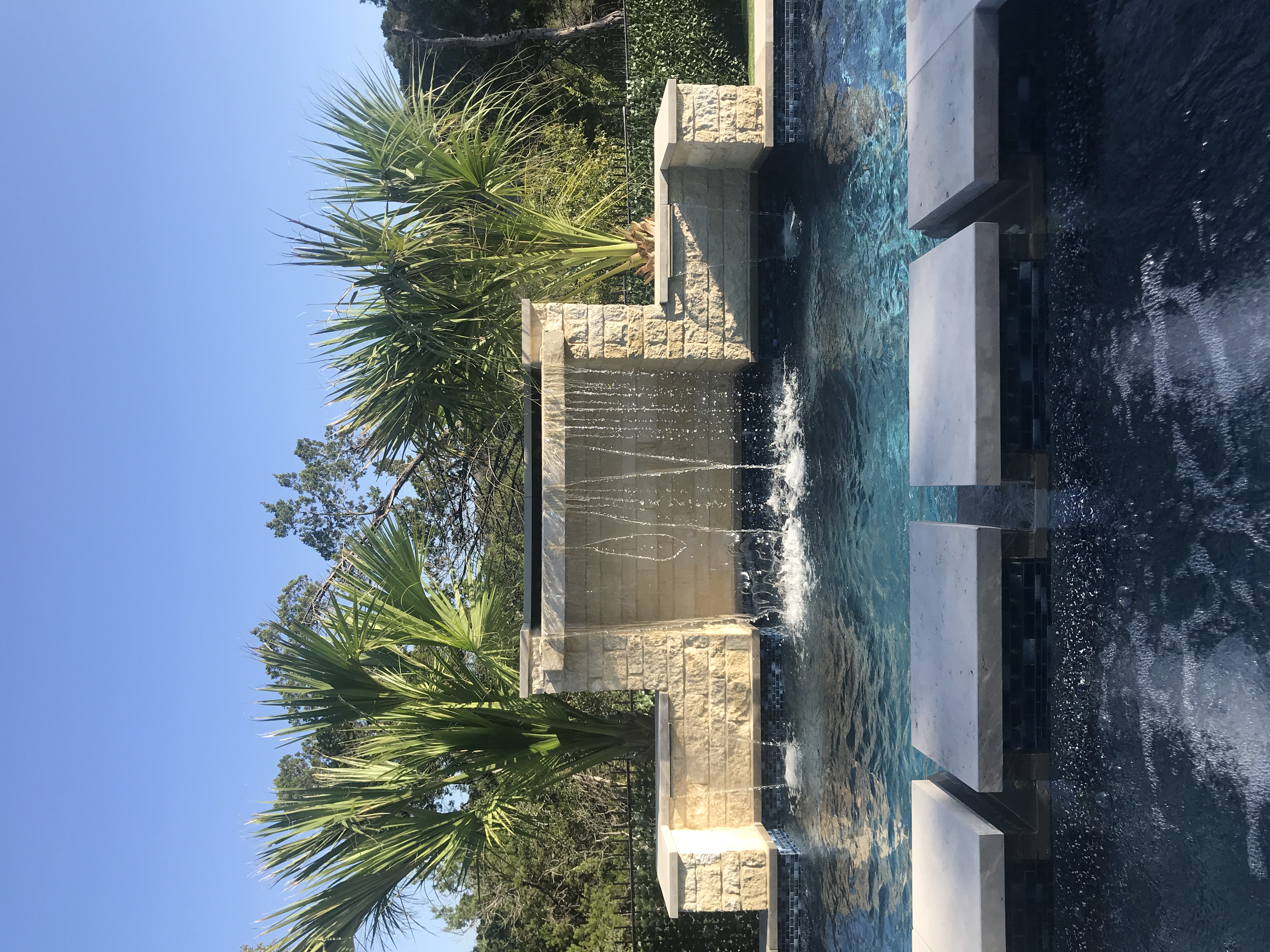 I thought it would be fun to try to re-create a similar experience at home. With no plans for a trip to either of those beautiful destinations, a private 'stay-cation' style floating brunch still sounded pretty great!
The Floating Tray
The floating trays from Wahoo Living seem to look the most similar to what I've seen on social media, but I wasn't able to purchase one directly from their website.
I found the one I was looking for (from Wahoo Living) on Amazon.
They offered two colors at the time, white and brown. I initially intended to buy the white one, but it was out of stock and I was impatient…so I just ordered the brown. I actually like it a lot and I'm glad I ended up with this color.
The DIY Floating Brunch
My husband's face looked both excited and horrified when I told him we were about to have brunch in our pool. His mind was racing with images of a flipped tray, broken dishes and food on the bottom of our brand new pool.
Thankfully, everything was very stable on the tray as it floated in the water.
Even so, I was glad I used our lightweight break-resistant melamine plates and bowls for the food and unbreakable stemless wine glasses for our mimosas (and for when I have wine while relaxing in the bathtub, which I highly recommend).
I love the classic look of white dishware and clear glass, so I was thrilled that I can achieve this look outdoors with no worries. The only exception is our coffee cups and saucers - I couldn't find an unbreakable equivalent that I liked, so those are the real deal, and we were just real careful.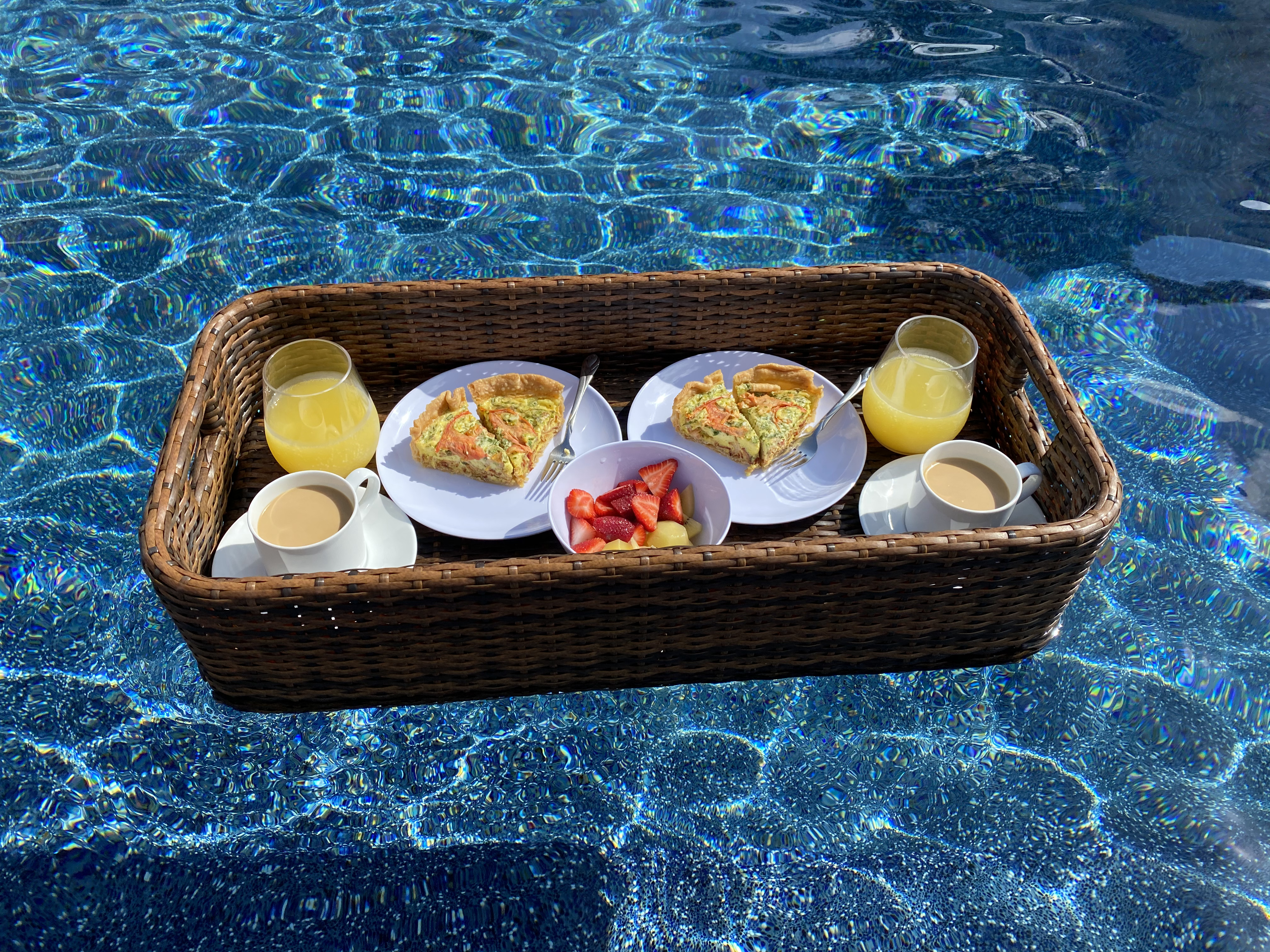 The DIY floating brunch was a (totally unnecessary but) really fun, romantic and memorable experience. The best part is that now we can enjoy it as often as we'd like!
I think this tray is a 'must-have' if you have a pool for obvious reasons, but even if you don't, I actually think it's a great overall investment for entertaining. You can line it and load it up with ice for a spacious and stylish cooler, lay down some parchment paper and serve charcuterie, or even breakfast in bed!
Floating or not, I'm really happy with my DIY floating brunch and the many ways I can use this versital, well-made tray in the future!
Shop this post: