Hey friends, this post may contain affiliate links. As an Amazon Affiliate, I earn a very small percentage from qualifying purchases made via links from this site, at no cost to you. I only recommend products that I love and trust.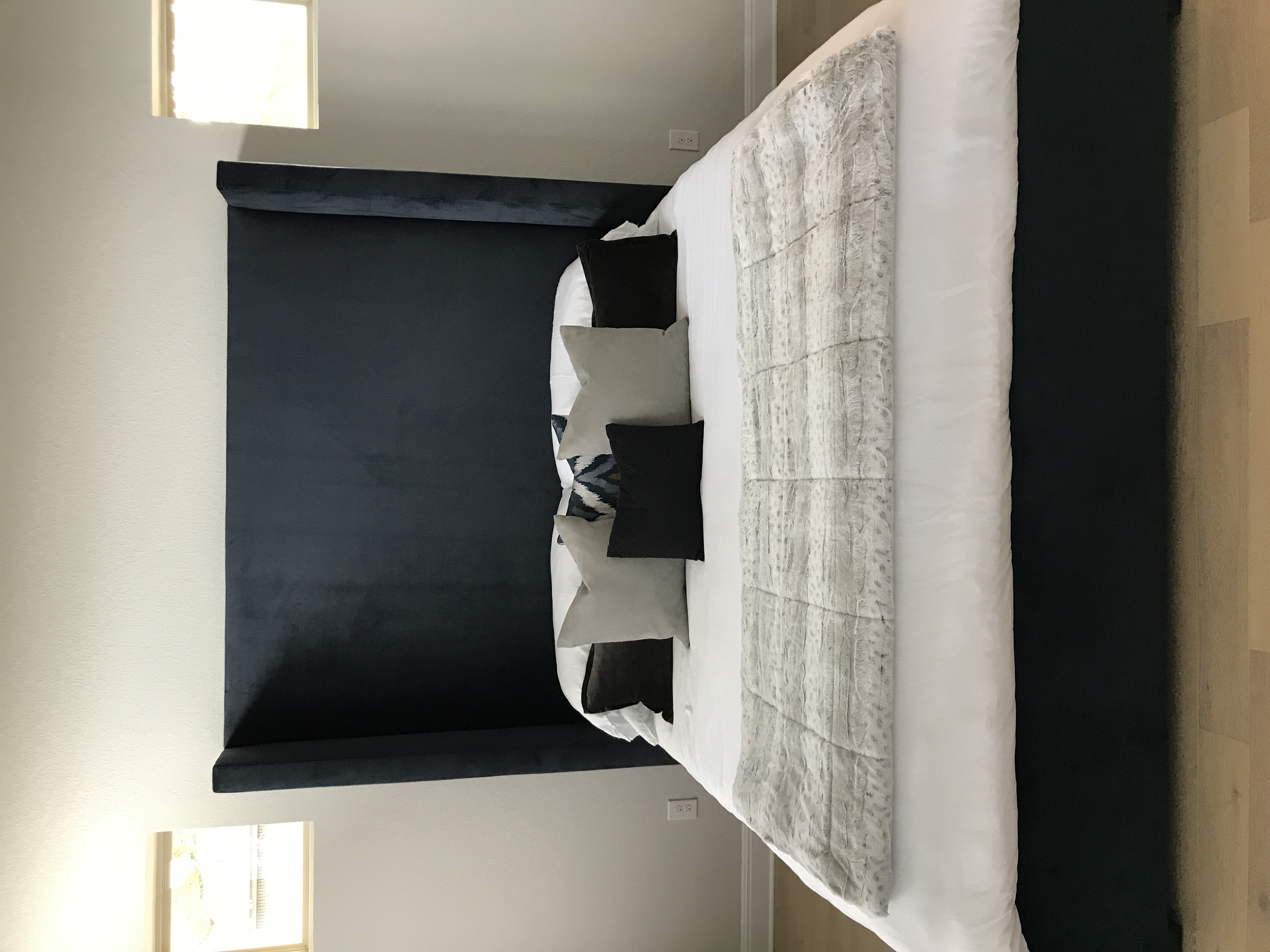 I was obsessed with the clean lines and extra tall headboard of Restoration Hardware's Lawson bed for the owner's suite in our newly built home.
The $5000+ price tag though? Oh no not me!
I was browsing on Houzz.com and came across Your Space Furniture, a custom furniture company. Their Orlando platform bed had a very similar modern look with custom fabric choices and headboards up to 120"…and the price was thousands less than the RH bed.
They had great reviews, so I decided to take a chance.
Customizing the Orlando bed was fun and easy. We went king sized, with low profile feet (in black) and an 84" tall headboard.
They quickly mailed out some fabric swatches. I chose a navy velvet called Mysteree Eclipse. I love how the color can change from deep blue to black depending on the lighting.
Our luxurious and modern platform bed was complete about 3 weeks later; I was super excited when I received pics of it from their shop.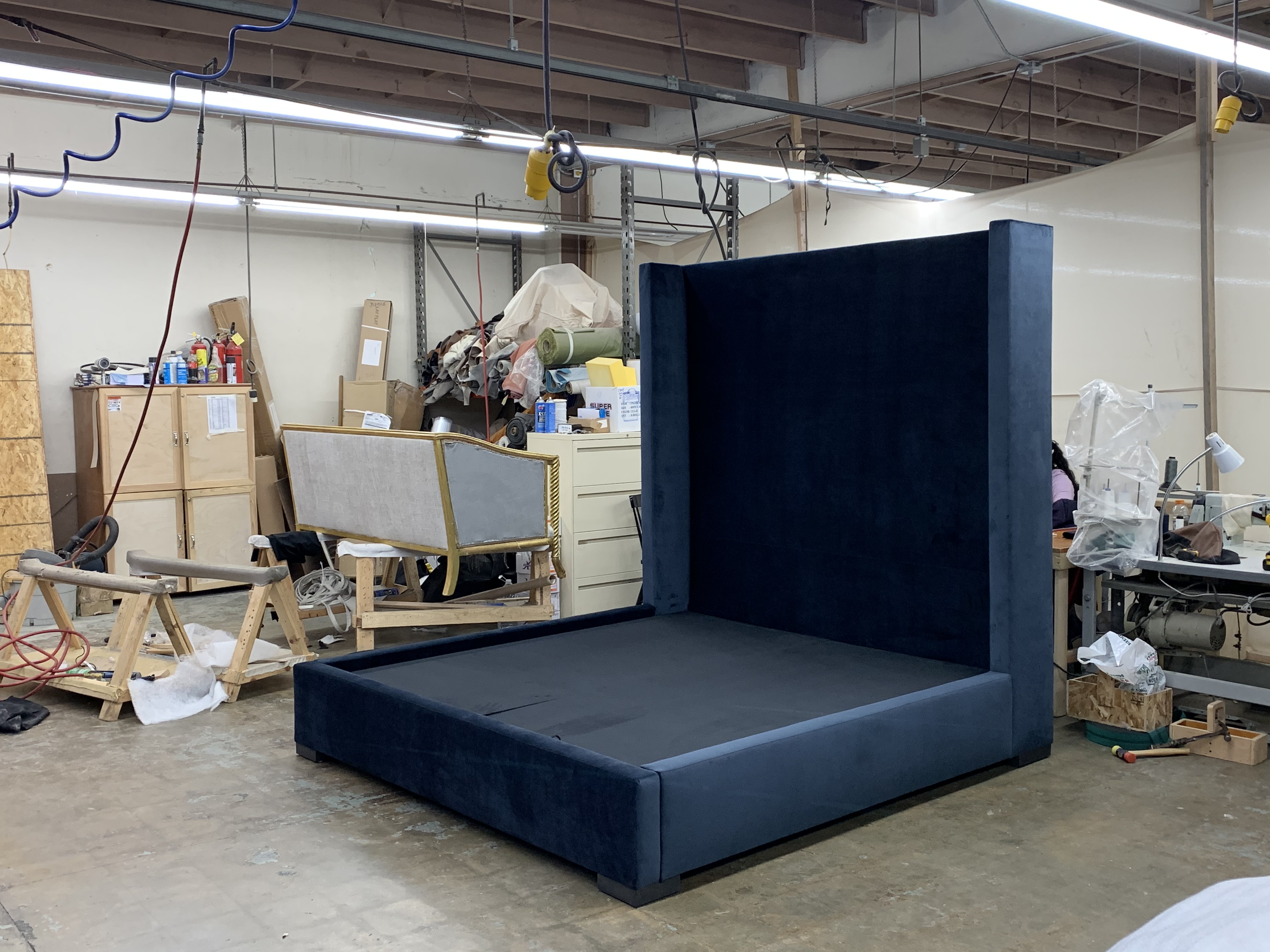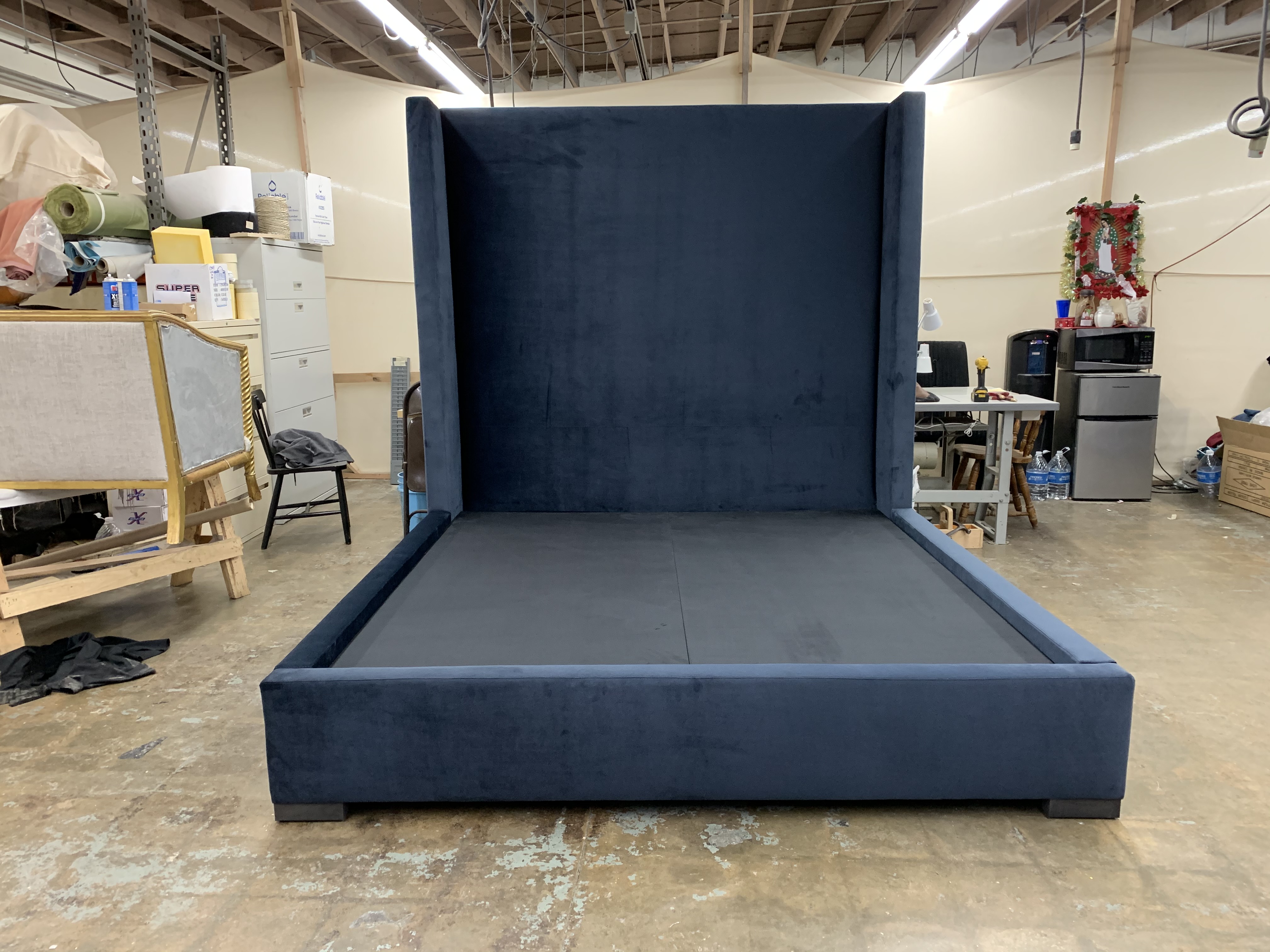 Their "white glove" delivery service included assembly of the bed, so when it was delivered I didn't have to do anything but open the door!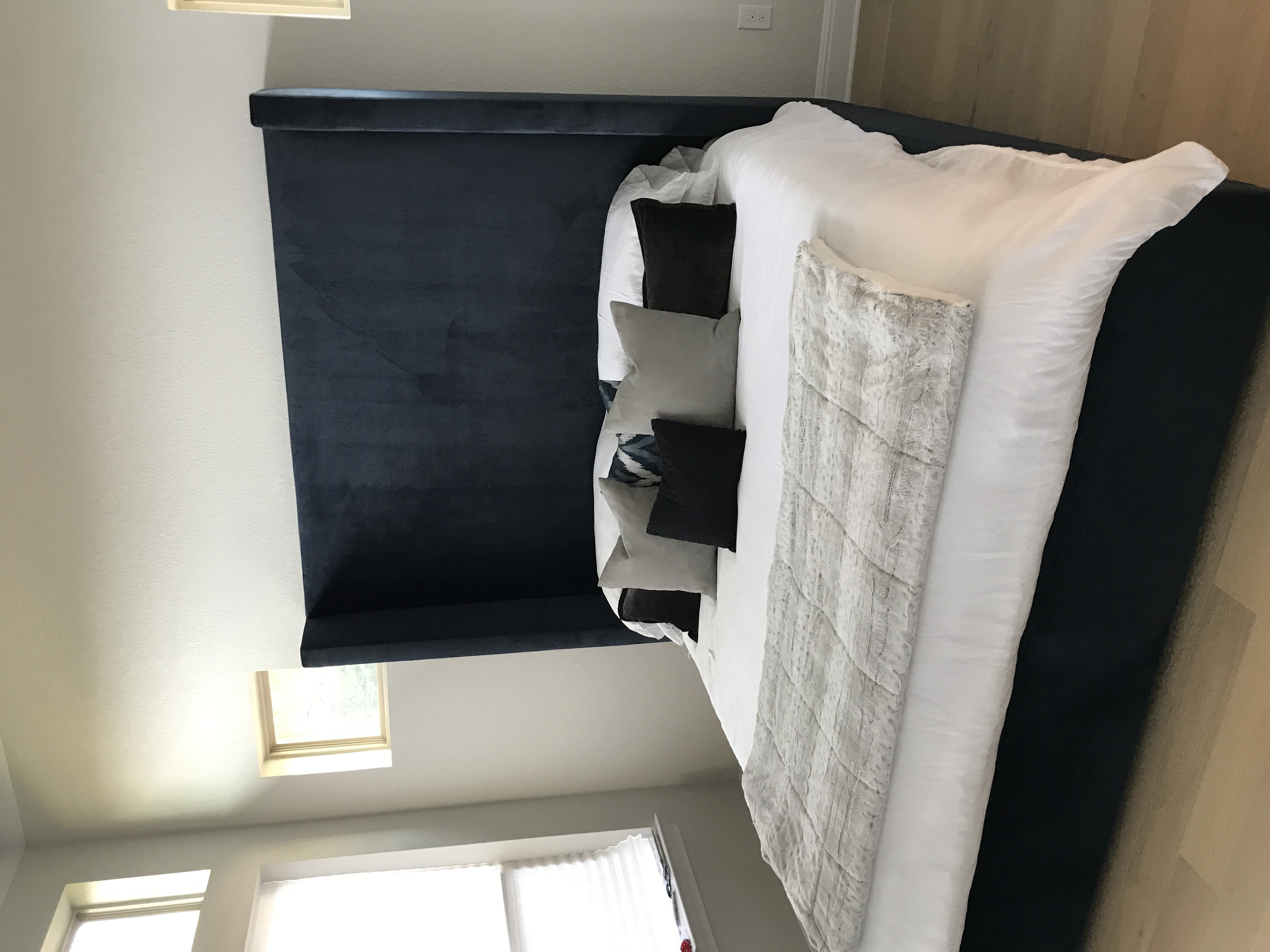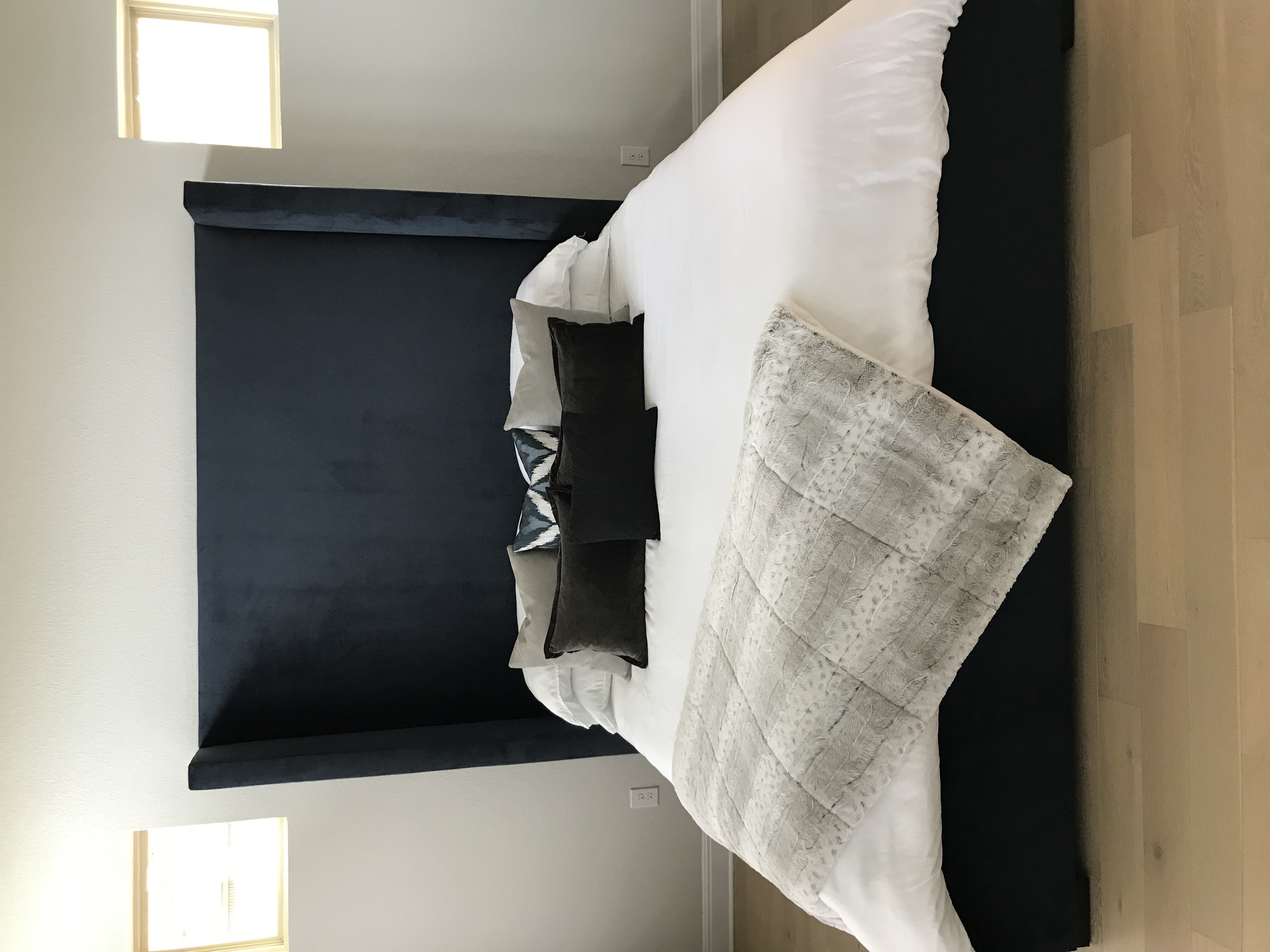 The experience with Your Space Furniture was excellent and I would definitely buy from them again (they also offer custom couches).